Live streaming of the 9.00am Holy Mass on Sunday and weekday Holy Masses are available, in this website and in YouTube channel, for those parishioners who are home bound and are unable to attend Holy Mass. School Masses will not be Live Streamed.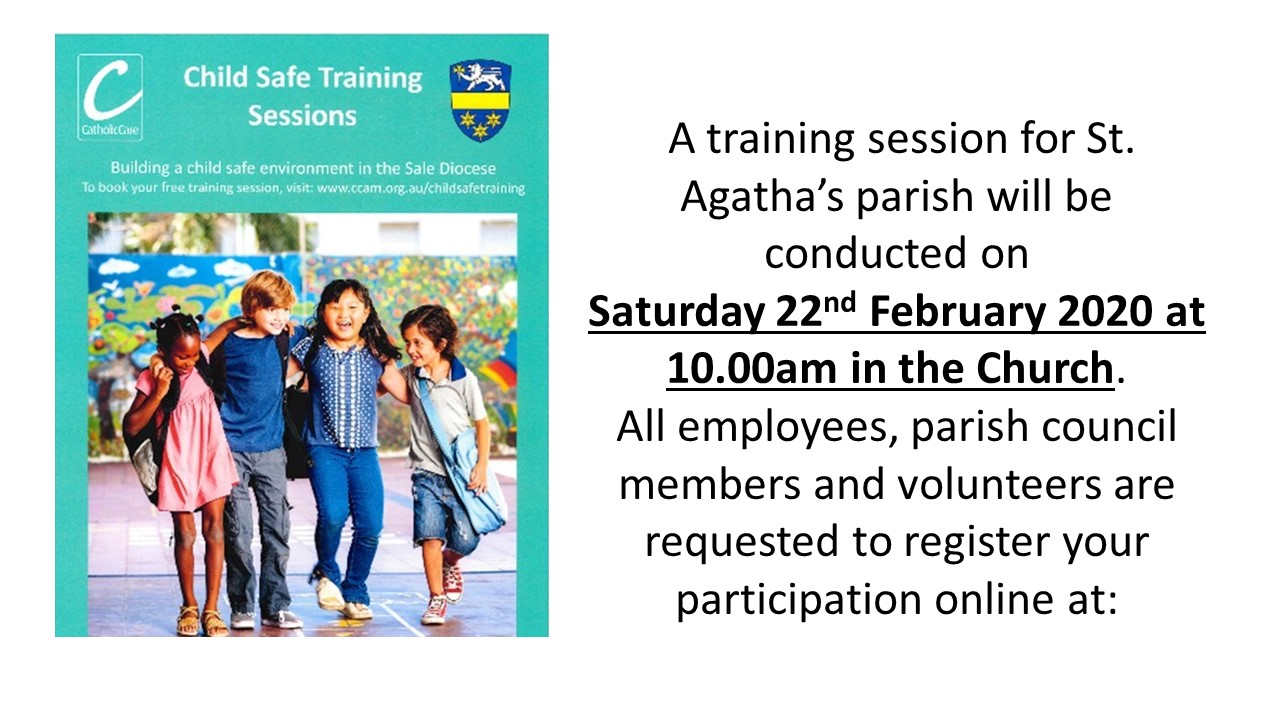 http://www.ccam.org.au/events/category/30/child-safe-training
Welcome! If you are a visitor we hope that our website will be a reflection of the wonderful and Spirit-filled community of St Agatha's. We hope and pray that your visit will encourage you to be drawn more deeply into God's presence and his love through active engagement in our parish.
If you are a parishioner, it's good to touch base with you again. We hope that you find all the information you need to become more fully engaged in our faith community and that you too, will be drawn ever more deeply into the loving arms of God.